Theatre is one of Anthony and Christina's greatest passions. They grew up obsessed with movie musicals, and Anthony appeared as a child in many of the productions his father directed at Starlight Musical Theatre and San Diego Opera. He has written and composed several musicals, including The Adventures of Olig and Obster, A Song For Gar and An Eye In Each Head. He also composed the score for the national touring production of The Grapes of Wrath, starring Ed Harris.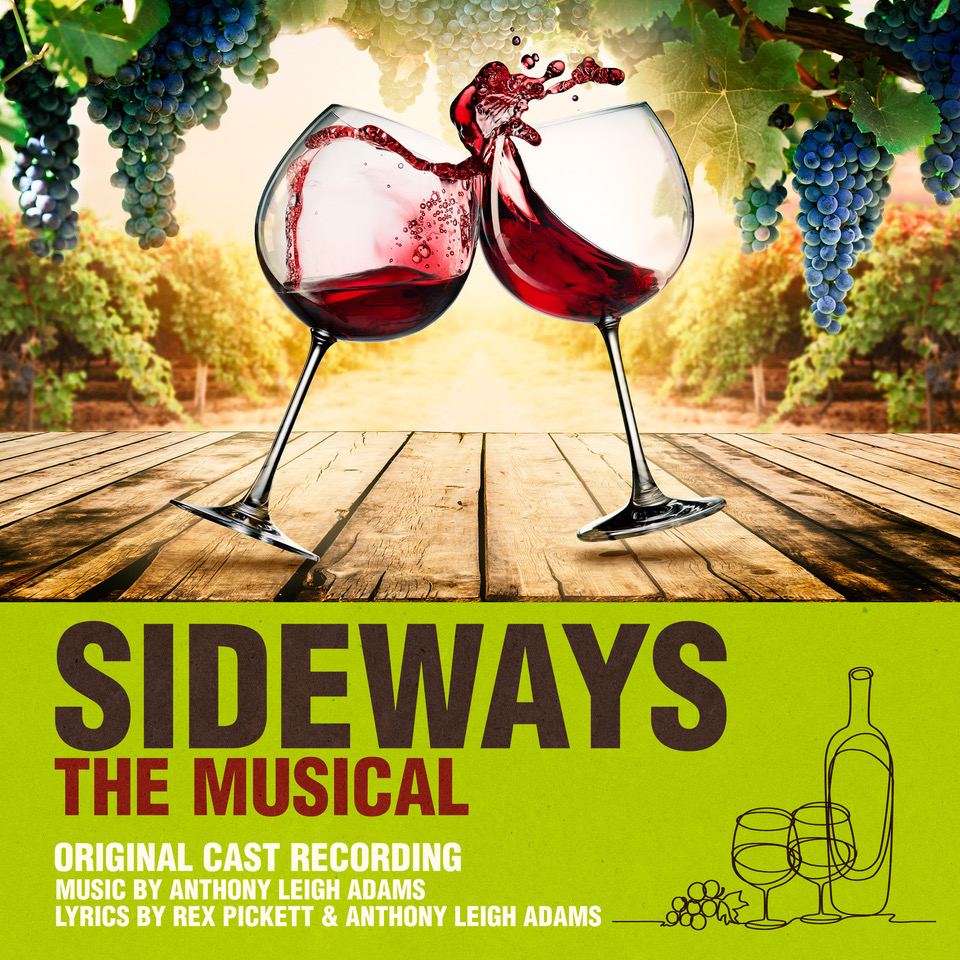 The Adams' most recent theatrical project is Sideways The Musical, an adaptation of Rex Pickett's novel, Sideways, which the Oscar-winning film starring Paul Giamatti and Thomas Haden Church, was based on. The story follows the main character Miles Raymond, a divorced, failed writer and wine connoisseur who lives in Santa Monica. Miles is pinning all his hopes on his latest novel landing a publishing deal to hoist him out of his state of despond.
Weathering bankruptcy and career failure, Miles takes his soon-to-be-married best friend, Jack Manse, a C-list character actor and erstwhile TV director, on a wine-tasting road trip through California's little-known Santa Ynez Valley, as his "best man" present to Jack. Their adventure unwittingly devolves into a bawdy, wine-fueled pleasure-fest with late night accidental drunk calls, pre-marital infidelities and the two of them getting down and nutty. When Miles and Jack encounter two extraordinary women, Maya and Terra, their holiday in wine country takes an unexpected turn. In vino veritas.
Sideways The Musical features new scenes that aren't in the novel or movie and expands the roles of the female leads while raising the emotional stakes between all four main characters without sacrificing any of the riotously funny comedy the film is famous for. A love song to wine with a powerful and melodic score, this celebratory musical takes the classic tale to new heights of lyricism, romance, and hope. The world premiere recording will be released on Lakeshore / Broadway Records on August 18, 2023. Purchase/Stream: lnk.to/sidewaysthemusical
The music was composed and arranged by Anthony Leigh Adams, who collaborated closely with Rex Pickett on the book for the musical. Together they co-wrote the lyrics. Anthony is grateful to his friend and partner for the opportunity to collaborate on the adaptation of his poignant and hilarious novel, Sideways, without which there would be no musical.
The cast features, left to right, first row: Ryan Quinn (Season 10, The Voice), Ruby Lewis (Paramour, A Little Night Music), James Byous (Netflix series, Westside, Tarantino Live), Emily Goglia (Kinky Boots, Into the Woods). Left to right, second row: Juliette Goglia (I Can See Your Voice, NCIS), Devin Archer (Miss Saigon, Les Miserables), Rebecca Jade (Sheila E., Let's Go Crazy: The GRAMMY Salute to Prince), and Britton Sparkman (The Righteous Heirs).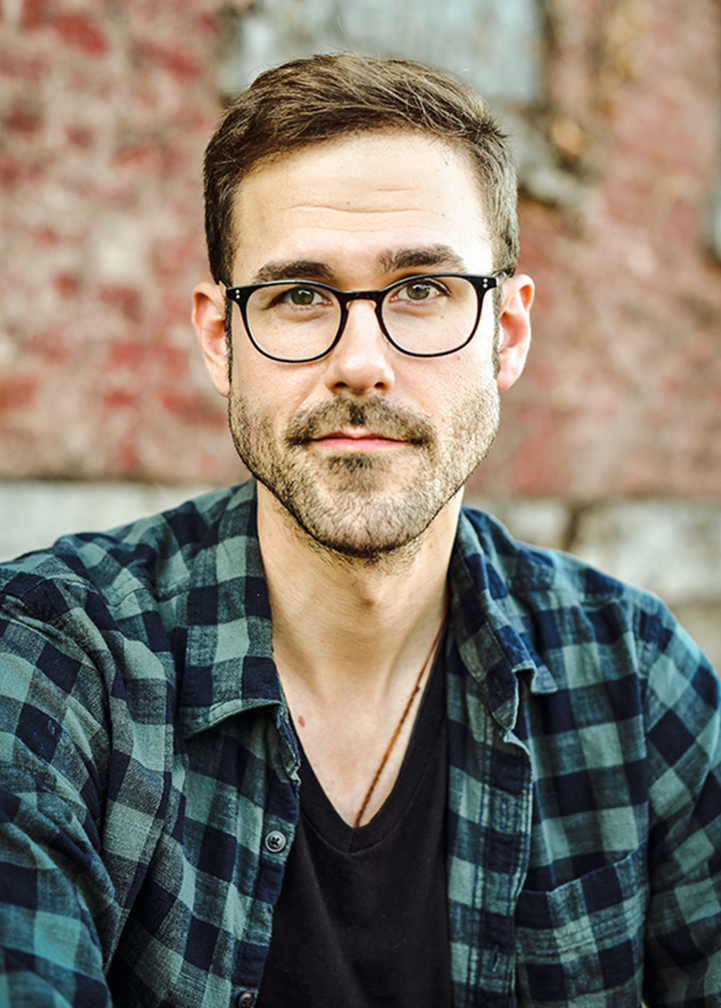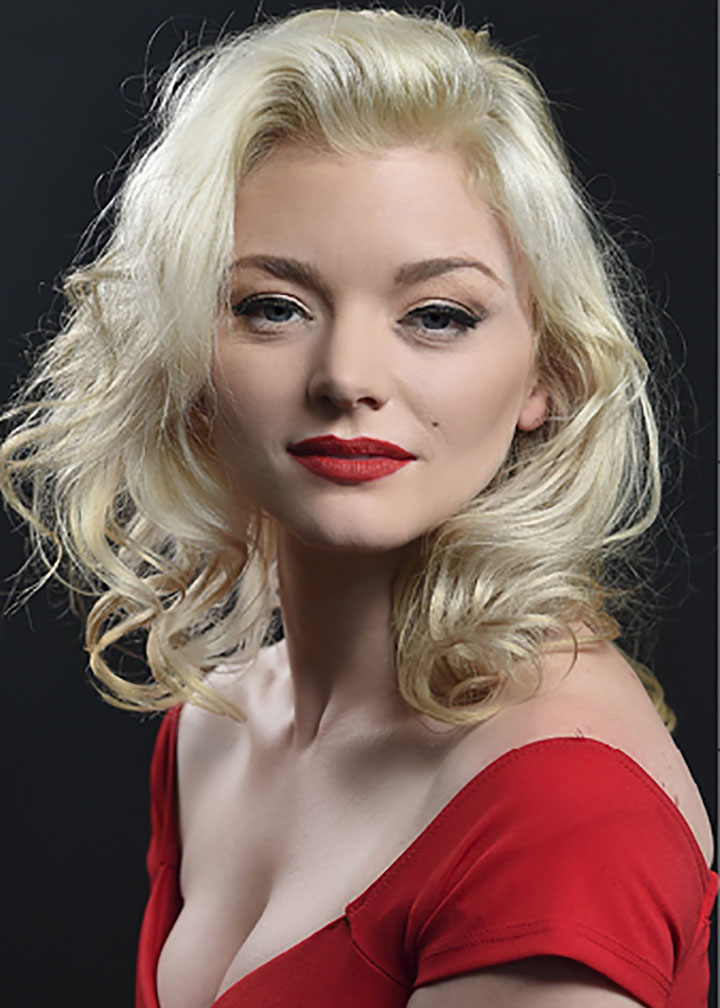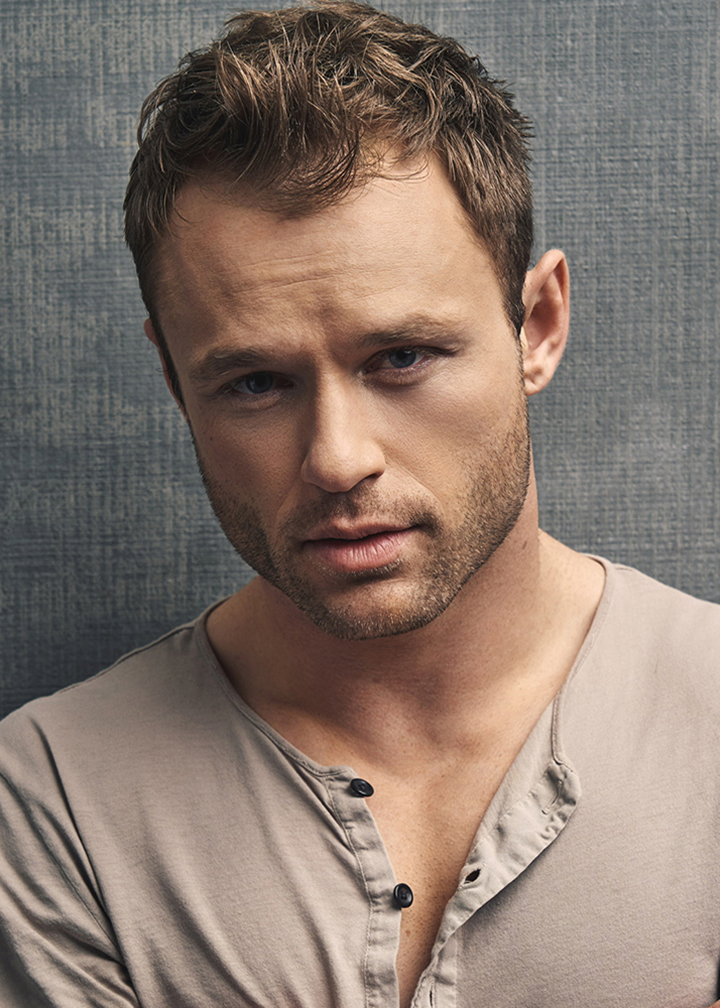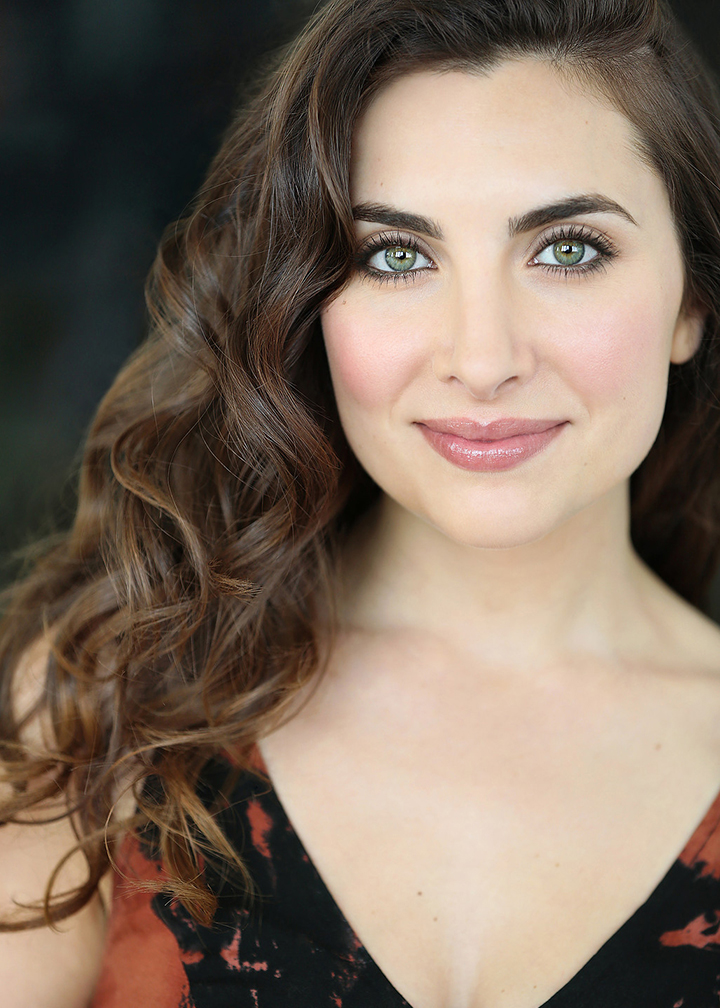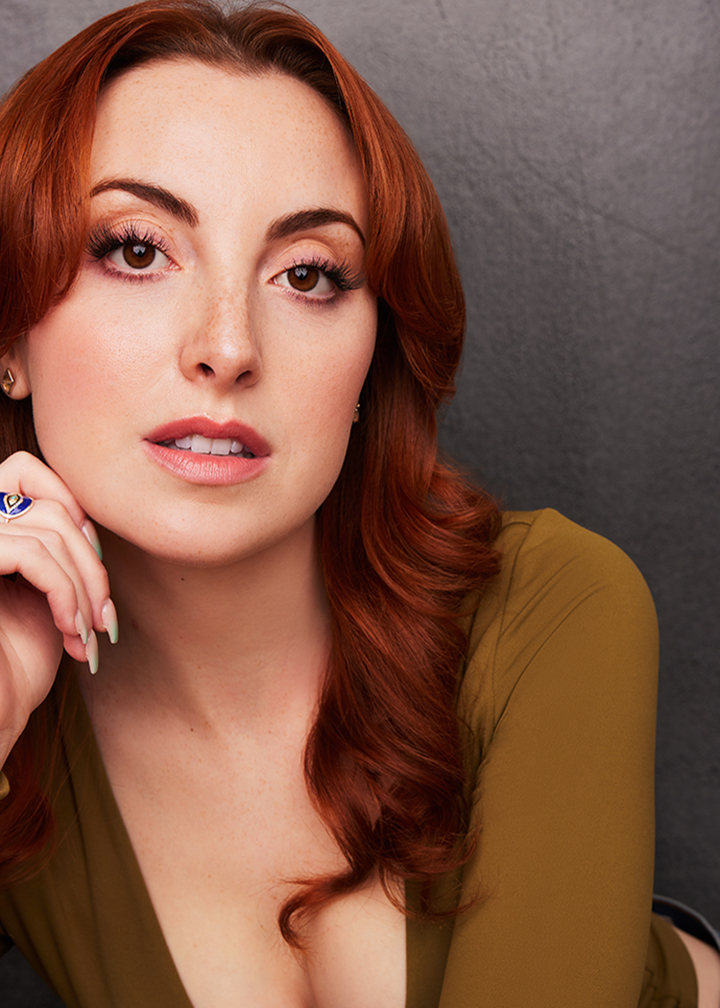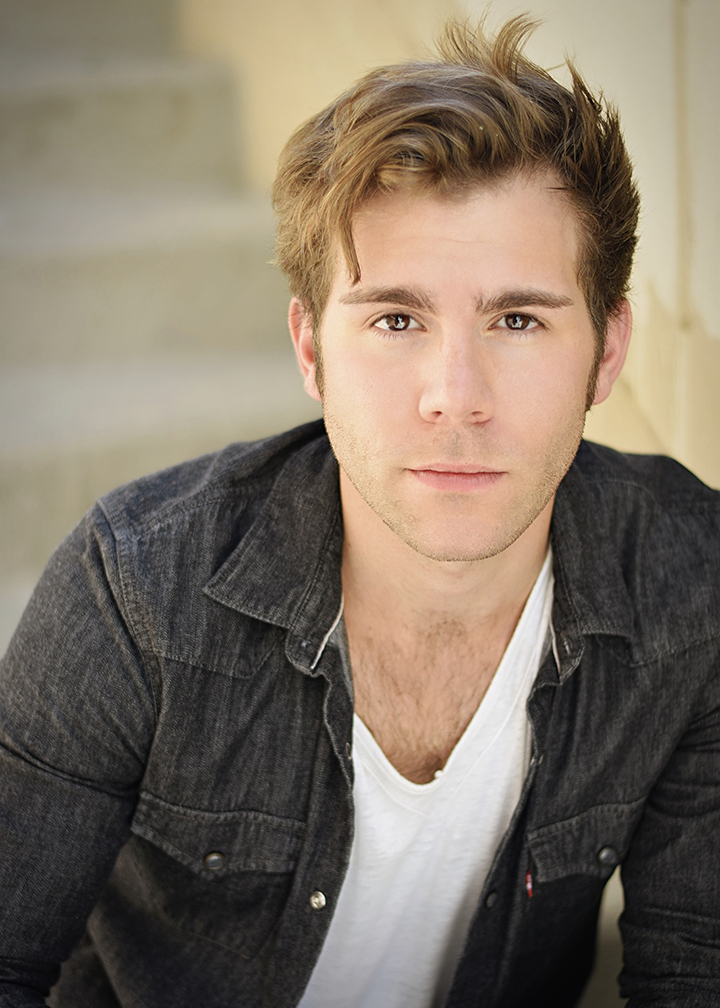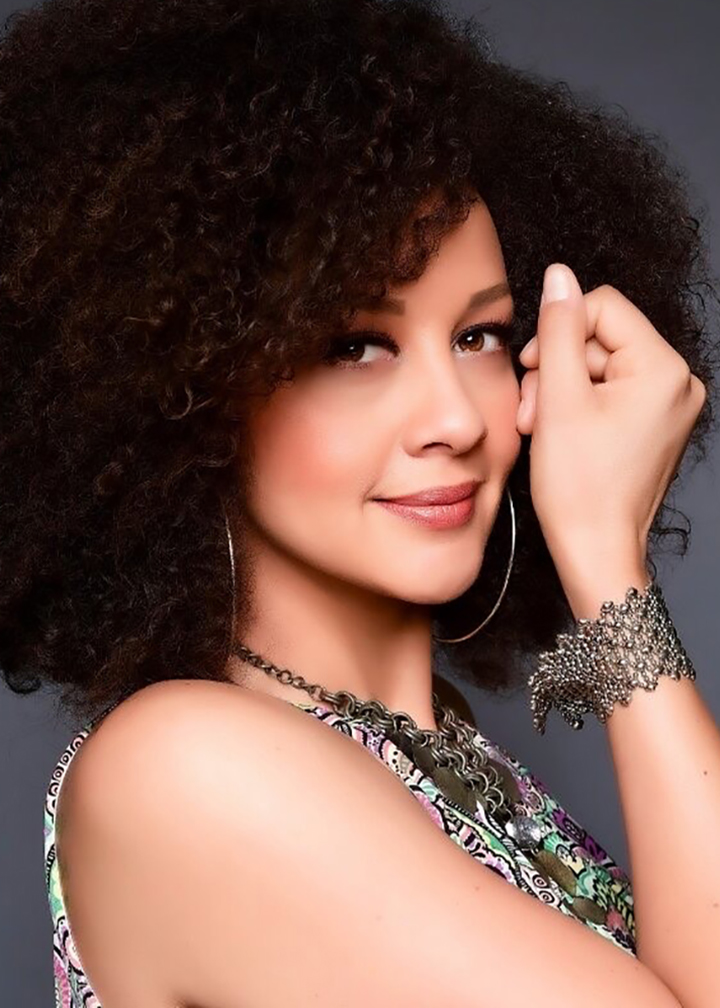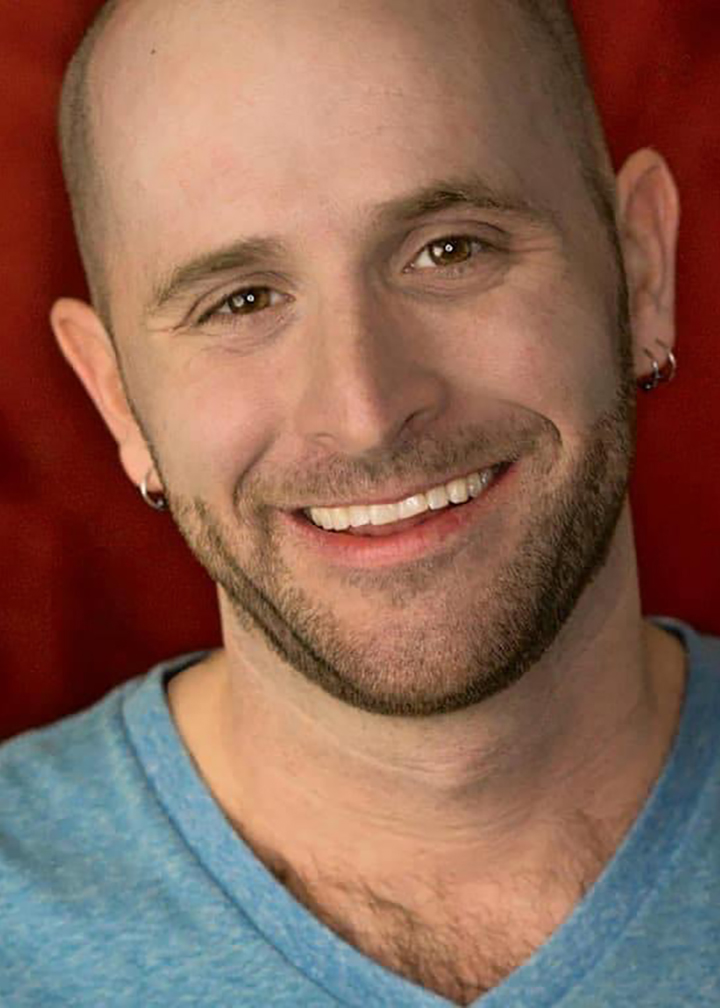 Tony Award-winning director, Kathleen Marshall (Anything Goes, Sinatra The Musical), is attached to direct and choreograph the stage production of Sideways The Musical
The album is available on CD and as a digital download at Apple Music, Spotify, Amazon Music, and other music providers. Purchase/Stream: lnk.to/sidewaysthemusical
Adams Entertainment is producing Stories In Song, a series of original stage productions that celebrate global music cultures and feature Grammy Award-winning artists. The first show in the series is Primal Twang: The Legacy of the Guitar which premiered at San Diego's Birch North Park Theatre to enthusiastic sold-out audiences.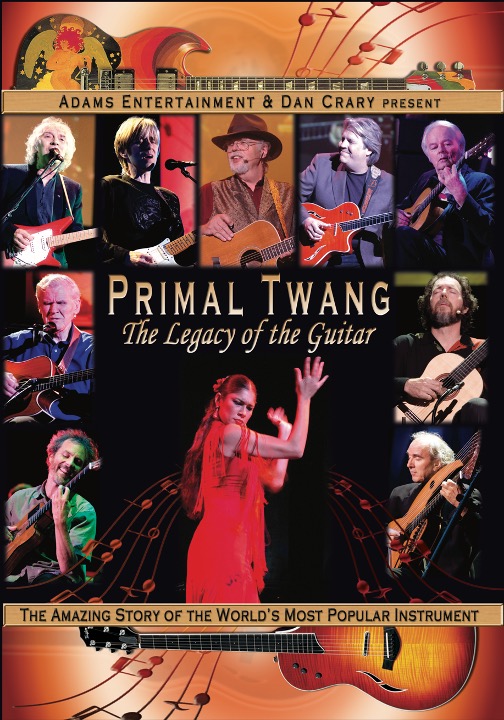 Primal Twang: The Legacy of the Guitar is an exciting theatrical journey through the 3500-year history of the world's most popular instrument, featuring electrifying live performances by flatpicking pioneer, Dan Crary and an all-star ensemble of international guitar greats including Grammy Award winners Eric Johnson, Albert Lee, Doc Watson, Mason Williams (Classical Gas) and Andrew York (Los Angeles Guitar Quartet). Also featuring harp-guitarist John Doan, Brazilian jazz master, Peter Sprague and Grand Ole Opry star, Doyle Dykes.
Director, Anthony Leigh Adams, filmed the production which was released nationally on PBS.
WINNER – BEST DOCUMENTARY, Rome International Film Festival
Photos, left to right. Dan Crary and Anthony Leigh Adams. Jon Walmsley and Eric Johnson.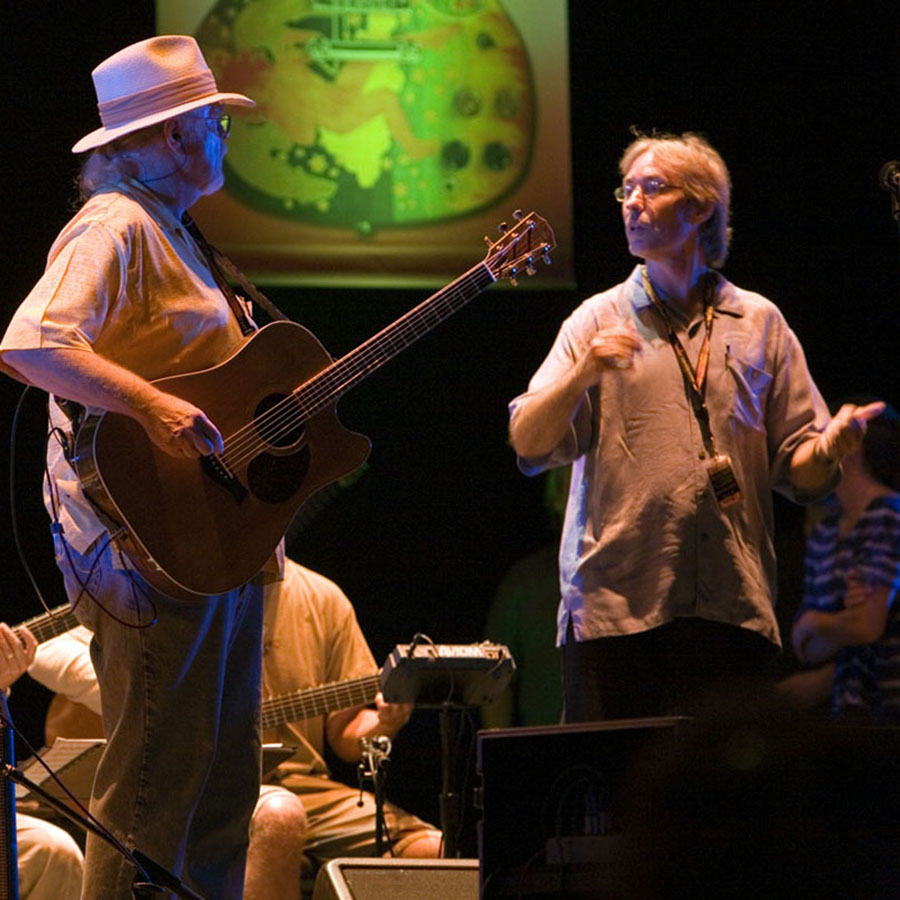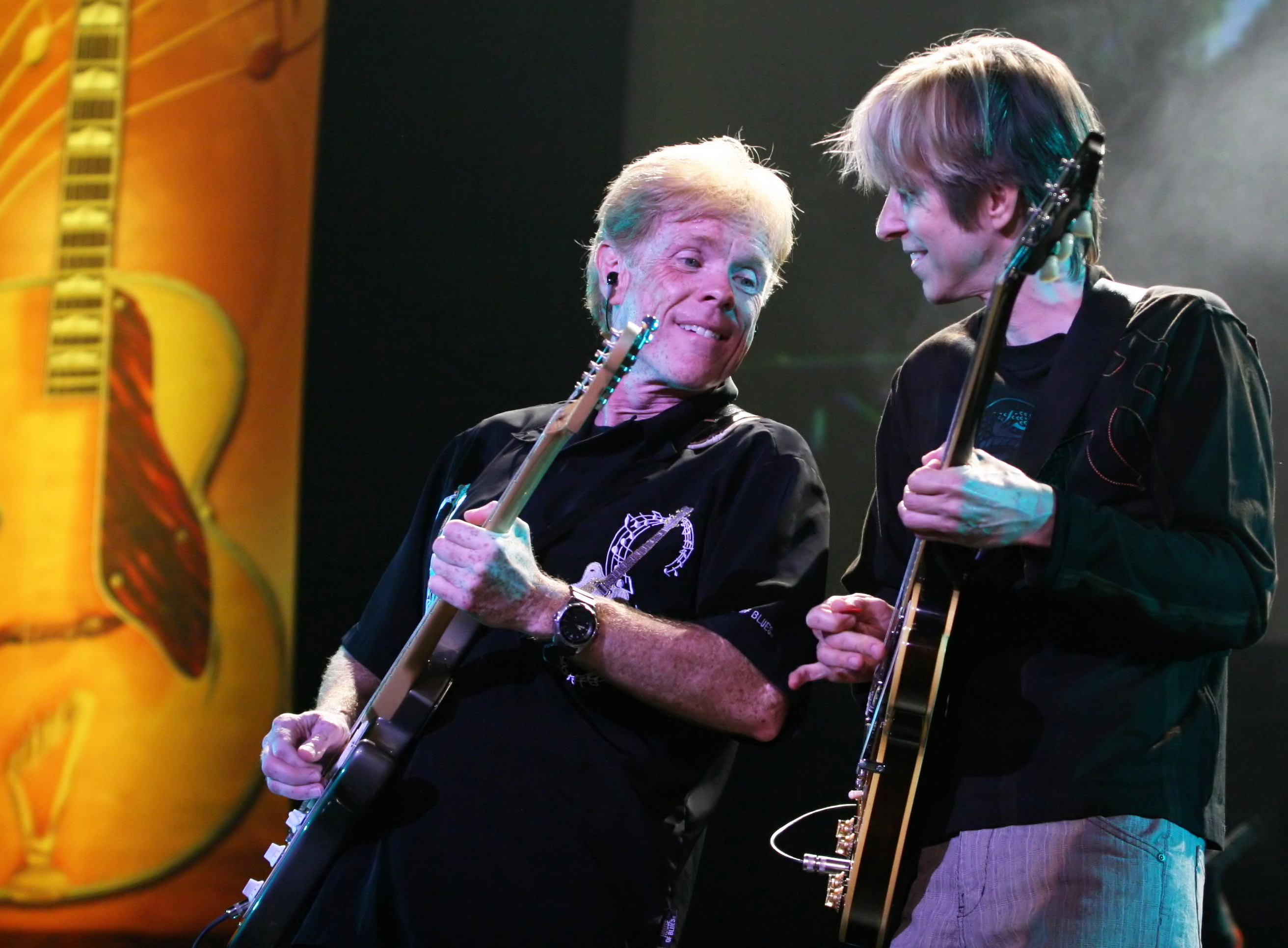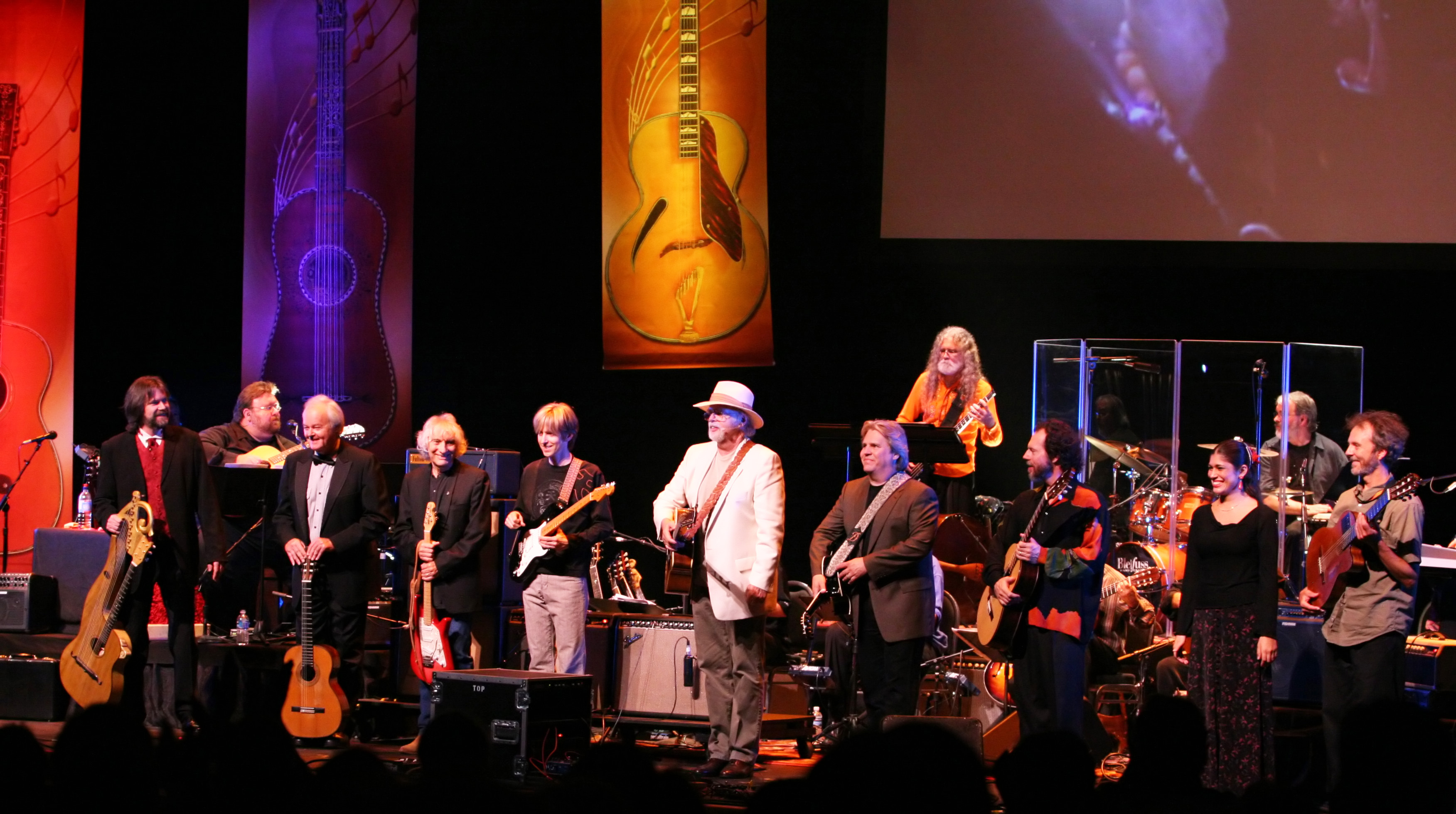 For more performance photos and additional information, visit: www.PrimalTwang.com
The second show in the Stories In Song series is Love-In, which also premiered at San Diego's Birch North Park Theatre to enthusiastic sold-out audiences.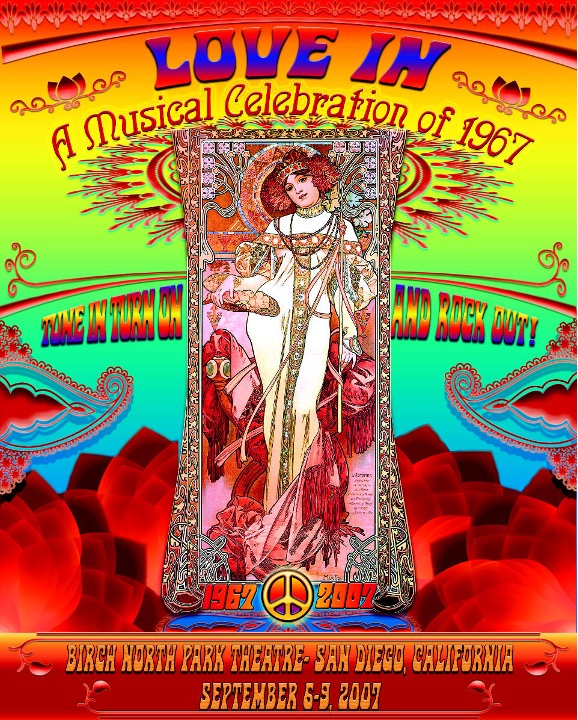 Director, Anthony Leigh Adams, filmed the production which aired nationally on PBS.
Photos from the show below, left to right. Top row: Ben Vereen with Anthony Leigh Adams, Ben Vereen. Second row: Peter Asher, Ben Vereen and the Love-In Dancers, Buddy Miles and Jon Walmsley. Third row: Love-In Curtain Call.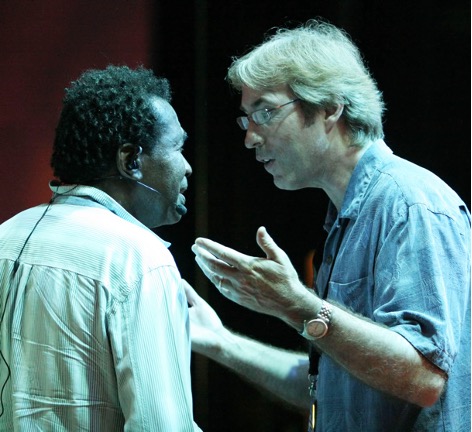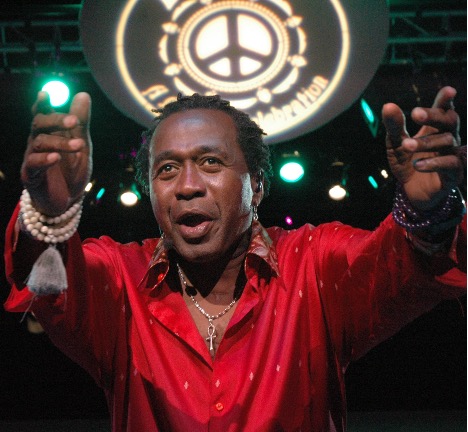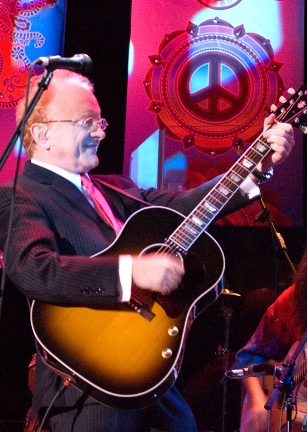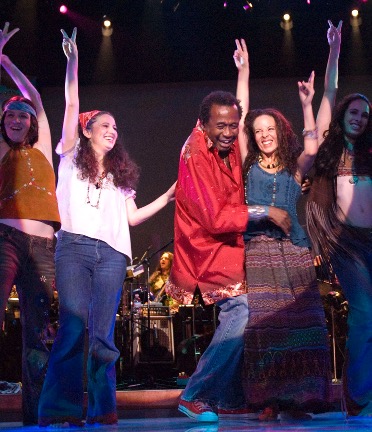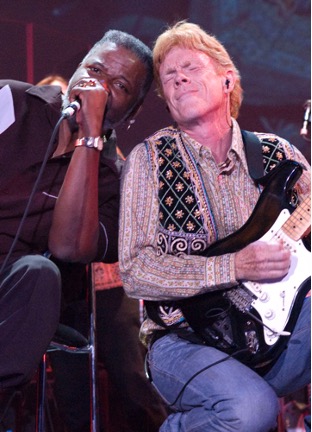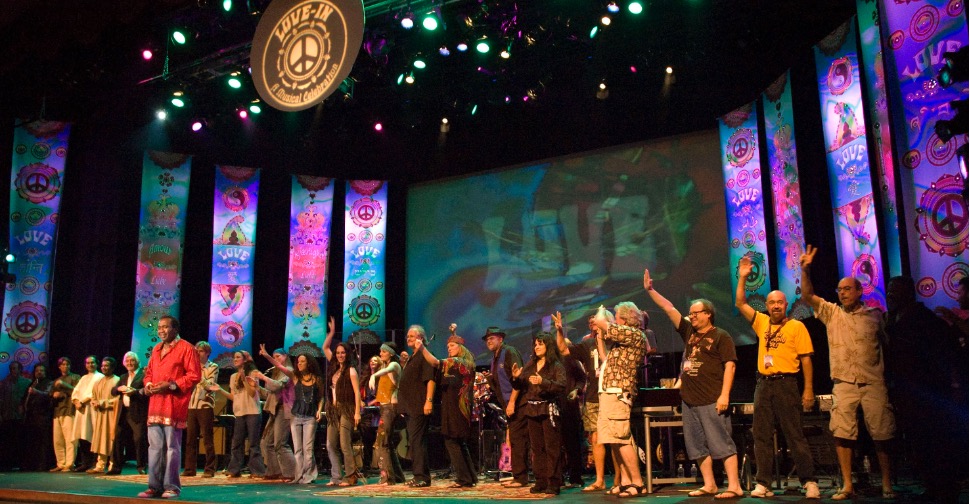 Watch the Film – Love-In: A Musical Celebration
The third show in the Stories In Song series, Country Roots, is currently in development.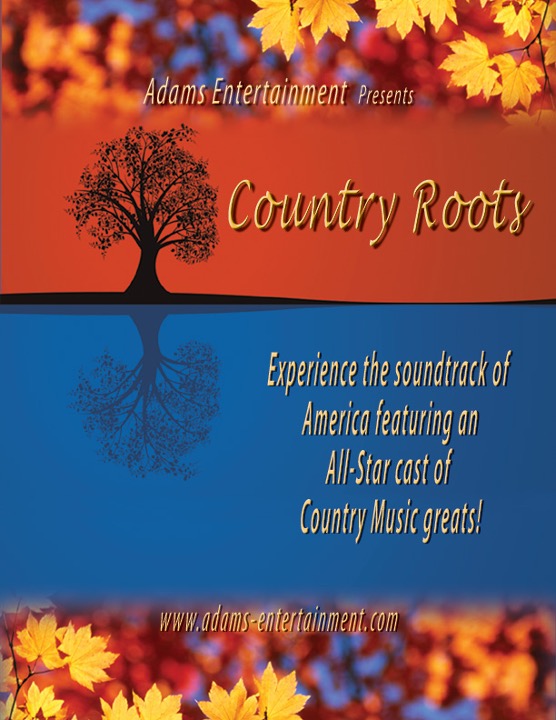 Country Roots is a theatrical celebration of country music with spectacular live performances by some of the world's greatest artists. The production will feature 100 years of classic songs, stories, and rare historic footage from the rich history of country music from Appalachia, Nashville, Austin, Hollywood and beyond. As it thrives in the 21st century, Country Music continues to evolve and tell our deepest stories in song.
With a legendary star/host guiding the audience through country music's colorful history, guest stars will perform their own hits as well as timeless classics. The production will create an exciting synthesis of past, present, and future through storytelling, powerful imagery, and electrifying performances. This innovative fusion of music, film and theatre provides a richer, deeper, and more emotionally satisfying experience than a traditional concert or music documentary, enabling audiences to experience the emotion and artistry of country music like never before. Adams Entertainment will film the performances for commercial release.